THE GOD EXPONENT:
Living Generational Uncommon Increase By the Fruit of Upright Lips

---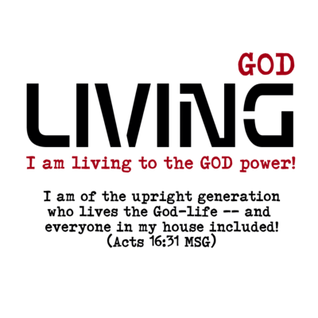 Founder Lucas leads us in building a firm foundation for "THE GOD EXPONENT" that is built upon Yeshuah (Jesus Christ), the tender shoot from rock-hard ground (Isaiah 53:2) and the Chief Cornerstone (Ephesians 2:20). It's time for the upright generation to live uncommon increase to the GOD power daily!

We are readied for faith-shifting, increase-shifting power that will evidence fruit from our upright lips and holy intentions. As Jesus Christ said to the hemorrhaging woman in Mark 5, who planned and timed her own miracle in verses twenty-five (25) through thirty-four (34), so it will be with us: OUR FAITH will make us whole! Welcome to The GOD Exponent -- a lifestyle of generational uncommon increase by the fruit of upright lips.
---
---
"Upright Lips" Profess Acts 16:31: Me & My Household Are Living to the GOD Power!
---
"Upright Lips" Declare: The GOD-LIFE Declaration
---
"Upright Lips" Playlist: "No Limits," "Heaven" & More...
---